한국후지쯔는 인텔 센트리노2 프로세서 기술과 차세대 저장매체로 주목받는 SSD(Solid State Disc)를 탑재한 22.6cm(8.9인치) 미니 태블릿 노트북 '라이프북 P1630'을 출시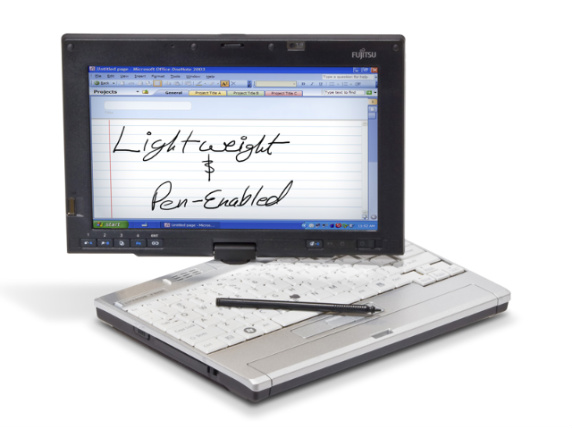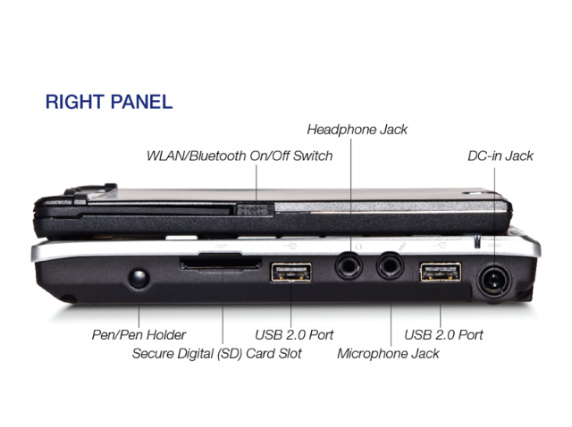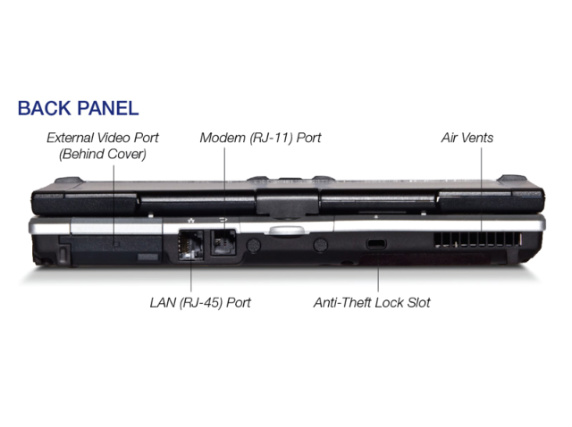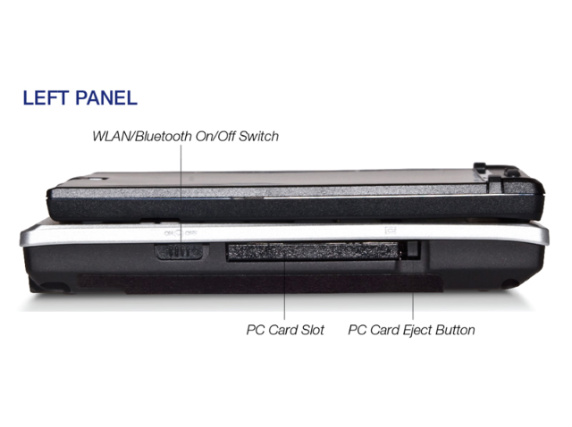 신제품은 최신 몬테비나 스몰 폼팩터(SFF)를 채택하여 더욱 강력한 성능과 저전력 기능을 제공한다. 이 제품은 저장 장치에 따라 64GB SSD와 120GB HDD의 두 가지 타입을 제공한다. SSD(Solid State Disc)는 HDD(Hard Disc Drive)에 비해 무소음, 무진동을 자랑하며 무엇보다도 빠른 Data Access Time으로 인해 시스템 부팅 및 프로그램 로딩 속도가 빠르고 안정적이다. 또한 하드 디스크 모델은 1.8인치 하드 디스크로는 처음으로 120GB 5400rpm SATA 방식을 채택하였다.

어느 방향으로나 간편하게 회전시킬 수 있는 양방향 회전 터치스크린을 장착한 P1630은 기존의 저반사 방식이 아닌 투과형 방식의 LCD를 채택하여 보다 밝고 선명한 색재현력을 제공하며, HYDIS사의 패널을 사용하여 상하좌우 약 89도의 광시야각을 자랑한다. LCD 상단에는 130만 화소 카메라가 장착되어 언제 어디서나 사진 및 동영상의 촬영과 편집이 가능하다.
이외에도 백라이트 밝기를 최대밝기와 최소밝기로 조절하는 백라이트 컨트롤 버튼을 별도로 제공하여 사용환경에 맞출 수 있다. 그리고 1차 기본배터리만 장착해도 약 3.6 시간, 2차 배터리를 장착하면 최대 약 7.2시간 사용할 수 있을 정도로 긴 배터리 수명을 자랑하면서도 무게는 약 985g(SSD 타입)에 불과하다.

Key Specifications

Processor

Intel® Core™ 2 Duo Processor Ultra-Low Voltage SU9300 (1.20 GHz, 3 MB L2 cache, 800 MHz FSB)

Chipset

Intel® GS45 Express chipset

System Memory

DDR2-667 MHz SDRAM dual-channel memory module.
One DIMM slot; upgradeable to 2 GB of total memory.

Digitzer

Resistive (Passive)

Display

LCD

8.9" Wide XGA touch screen display

Video Controller

Intel® Graphics Media Accelerator 4500HD video graphics. Up to 384 MB
shared video memory using Dynamic Video Memory Technology (DVMT)

Resolution

Internal display (max.): 1,280 x 768 pixel resolution, 16M colors
External monitor display: 1,280 x 1,024 pixel resolution, 16M colors
Simultaneous display resolution: 1,280 x 800 pixel resolution, 16M colors

Hard Drive2

80 or 120 GB (5,400 rpm), S-ATA 150; Shock-mounted; further protected by Fujitsu Shock Sensor Utility hard drive protection system; or 64 GB Flash-Based Solid State Drive

Webcam

Integrated Webcam (1.3 Mega-Pixels)

Audio

Realtek ALC269 with high Definition (HD) audio
Stereo and headphone/line-out jacks
Stereo Microphone/line-in jack
Internal digital microphone

Communication

Multinational3 56K4 V.92 modem; 10/100/1000 Gigabit Ethernet LAN

Wireless Communication

Choice of Intel® Wireless Wi-Fi Link 5300AGN (802.11a/b/g/draft-n), or, Atheros XSPAN®, Optional Bluetooth 2.1 for wireless personal area network communication

User Interfaces

StickPoint by Alps, 82-key keyboard with 16 mm key pitch; 2 mm key stroke


Ports

One 15-pin D-SUB connector for VGA external monitor (see Display specifications)
Two USB 2.0 (Universal Serial Bus) connectors for input/output devices
One DC In connector
One LAN (RJ-45) connector
One modem (RJ-11) connector
Docking port (80-pin, to dock with port replicator)
One stereo headphone jack
One stereo microphone/line-in jack

Card Slots

One Type I/II PCMCIA slot
One Secure Digital (SD) Card slot
Security Platform

Integrated Fingerprint Sensor with pre-boot authentication
Smart Card ready (via PCMCIA card slot; third-party software and Smart Card holder required)
Embedded Trusted Platform Module (TPM) 1.2
Two-level hard drive and BIOS password protection
Computrace BIOS Persistence Module5
Security lock slot

Battery6

Standard Lithium ion (3-cell, 10.8V, 2600 mAh, 28 WHr); up to 3 hours
High-Capacity Lithium ion (6-cell, 10.8V, 5200 mAh, 56 WHr); up to 6 hours and 15 minutes

AC Adapter

Autosensing dual voltage support, 100-240V AC supplying 16V DC 3.75A

Dimensions and Weight

9.13" x 6.57" x 1.36" Approximately 2.2 lbs. with a 3-cell battery
9.13" x 7.32" x 1.36" Approximately 2.5 lbs. with a 6-cell battery

Operating Temperature
41°F to 95°F / 5°C to 35°C (ambient temperature); 20% to 85% relative humidity, non-condensing
Non-operating Temperature

5°F to 140°F / -15°C to 60°C, 8% to 85% relative humidity; non-condensing


Key Accessories

Port replicator with two USB 2.0, external monitor, Ethernet (RJ-45), and DC-in,
External USB Dual-Layer DVD Writer,
External USB DVD/CD-RW combo drive

For a full list of accessories, visit http://www.shopfujitsu.com/ or call 1-800-FUJITSU

Service & Regulatory Information

Compliance

FCC Part 15B Class B and FCC Part 15C, FCC Part 15E;
IC ICES-003 Class B and RSS-210
UL-cUL Listed
FCC Part 68; IC CS-03

Warranty7
One- or three-year International Limited Warranty on select corporate configurations; 24/7 technical support; Fujitsu extended service plans available.